Scriptel USB LCD signature pads are priced lower than equivalent competitor pads and are fully compatible with eSignature in Epic Hyperdrive (2022) and Epic Hyperspace (including the Home Health Remote Client) versions 2012-2018 and beyond.
Scriptel offers a plugin for Epic Hyperspace which provides all the features available from the Epic eSignature API, including navigation buttons on the signature pad for multi-signature forms and multi-lingual annotations.
The Scriptel solution uses native USB end-to-end, is verified Citrix Ready, and is easily supported with any system configuration, including:
With application publishing ("VDA") such as hosted Epic, Citrix XenApp or VMware RDSH
With desktop publishing ("VDI") such as Citrix XenDesktop or VMWare Horizon View
Using full clients (Receiver, Horizon View or local), thin clients (all brands) and zero clients (Teradici-type)
With "double hops" and even including session "roaming" from a station without a signature pad to a station with one and no need to restart the session
Use on the same Epic servers that support competitor signature pads without interference
Scriptel's signature pads are attractive to Epic customers, not only for larger deployments or "fleet replacements", but also for "as needed" replacements of old or failing competitor pads and for smaller new department expansions and clinic openings. Native USB end-to-end is future-proof compared with competitor products using virtual serial connections (COM ports). With side-by-side use of Scriptel pads and competitor pads, Epic customers can lower their annual budget for signature pad purchases and achieve a positive ROI on the initial test and evaluation even without a major deployment.
Scriptel's experienced support team is there to help you from the initial proof-of-concept (POC) call through deployment. If your system configuration does not support robust generic USB device forwarding, Scriptel will provide its own virtual channel tool, ScripTouch Remote, which is licensed per pad that needs it.
After initial deployment, Epic customers may also wish to sign up for a Scriptel Extended Support Agreement which provides a fixed annual cost for additional support services, over the standard RMA service and the Scriptel RapidCare overnight advanced replacement service.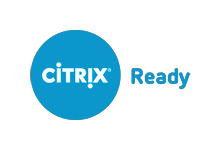 Features
Uses standard Epic eSignature API
Supported over Citrix, VMware, and Windows Server or local
Easily works alongside competitor plugins on same Epic servers
Compatible with Epic Hyperspace 2012-2018 and beyond
Same plugin software also supports wireless signature (mSign)