We hope you had a chance to enjoy our unsurpassed support as you evaluated our products and compared us to our competition. Scriptel capacitive sensing technology is mature and robust and our software really shines. But it is our support, both before you buy, during your deployment, and throughout the years of use of our products, that really separates us from our competitors.
To start with, Scriptel offers a post-sale service that is unique among signature pad makers: RapidCare1. RapidCare covers you for the entire warranty period of our signature pads and will ship you a new pad overnight if your pad has a problem. Just call or email us and we'll first help you be sure the pad is not functioning correctly. Then get your new unit by 10:30am the next business day.
You just start using the new pad and return the bad one to us. If we confirm the problem is covered by warranty then you pay nothing and, even if it is not covered by warranty, you will only pay the shipping costs and a standard repair charge. You get to keep the new pad no matter what is wrong with your original pad.
If you know that your signature pad is damaged and not under warranty or you don't want the overnight replacement, you can return the pad to us and count on us to get a repair done quickly and cost-effectively. In fact, you can contact us about any issue that you are having with our pads and we will be happy to help you figure out if the Scriptel product you have is malfunctioning and then what to do about it.
If you have a question, issue or potential defect regarding one of our products, you may email or phone Scriptel's support team (composed of software engineers) during normal support hours. Scriptel's Contact webpage provides the phone number, email address and hours of support.
Support Plan Levels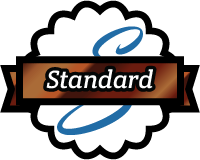 Standard Support
Includes basic warranty, RapidCare (where applicable), repair service and phone/email support for issues with your signature pad and any software provided by Scriptel. Standard Service is free with the purchase of your signature pad.
If you are having trouble with your Scriptel product, you may email or phone Scriptel's customer support team during our normal business hours. Scriptel's Contact webpage provides the phone number, email address and hours of operation for our support staff.
Standard Service is great for many of our customers, but our larger customers often have complex system environments and sometimes want more help from us over the lifetime of the signature pads. For this need, Scriptel offers two levels of Extended Support: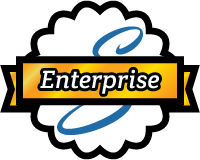 Enterprise Support
Includes everything in Premium Service and adds a named support engineer that will get to know your environment and team closely (and a named backup when your primary engineer is out of the office), onsite support3 if agreed per case, and unlimited best efforts support from our team to intervene with third parties or solve any issue that might be causing a problem in how your system gets signatures from our devices or software.
Enterprise Service is recommended for customers that will purchase on average more than 200 Scriptel pads per year (or 600 for an initial deployment).
Contact our sales reps to receive pricing and more information about this product.
Plan Comparison
| | Standard | Premium | Enterprise | Notes |
| --- | --- | --- | --- | --- |
| Epic 2018 Plugin* | X | X | X | *For users of Epic Hyperspace only |
| RMAs | X | X | X | |
| RapidCare | ** | ** | ** | **RapidCare is only available in the Continental U.S. |
| Tier 2 Support Team | X | X | X | |
| System Upgrades | | X | X | |
| 3rd Party Hardware | | X | X | |
| Named Support Engineer | | | X | |
| Unlimited Support | | | X | |
| Free Software Tools | | | X | |
| Hourly Support Rate | Yes | Yes | Never | |
About Additional Engineering Support
If you haven't signed up for an Extended Support plan or if you are on Premium Service but you have an issue that is not covered, we can still help with our engineers for a charged hourly rate. If you have Enterprise Service, there is never a charge for additional engineering support.
No matter what plan you are on, we will never try to bill you after the fact for hours that you did not agree to in advance. We promise.
Footnotes
1 RapidCare is included at no extra charge in our standard pricing for customers based in the contiguous 48 States. For customers with special purchasing conditions, RapidCare may not apply. Please contact us if you have any question about whether your signature pad is covered by RapidCare or not.
2 Up to a value of $500 per case, examples include thin clients, mini PCs, etc.
3 Engineering time is covered, customer pays only out-of-pocket travel, lodging and meals.
Extended Support And Maintenance Agreement Pricing Request* Form
If you would like to sign up for Premium or Enterprise Service, please fill in the form here. We'll get in touch with you to provide a quotation and to answer any questions.
Our sales reps will need to speak with you directly before we can provide pricing for this product. Please reach out to us with one of the following methods:
We will not sell, resell, or give away your data. Read our privacy policy.