eClinicalWorks Electronic Health Record (EHR)
Get an eClinicalWorks Compatible Scriptel Pad
Description
The award-winning eClinicalWorks Electronic Health Record (EHR) system is more than just a way for your practice to go paperless. Unified with the eClinicalWorks Practice Management system, patient flow from check-in to departure is streamlined. Workflow from the front desk to physicians to billing office staff is seamless. Documentation is faster using templates, drop-down lists, and more.
Scriptel EasyScript interface pads are now fully integrated with eClinicalWorks Electronic Health Record (EHR) for signature capturing. See the example below.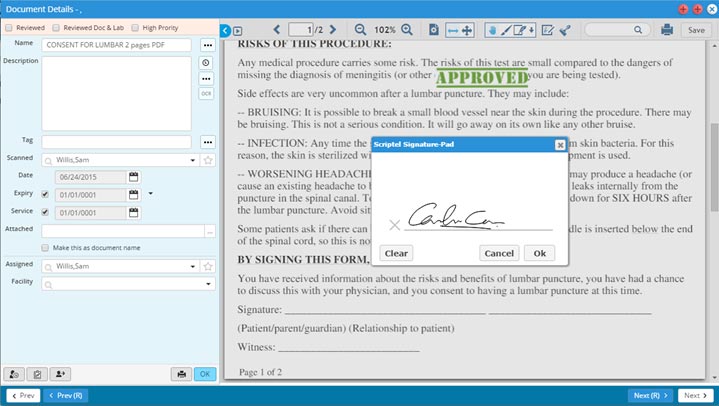 A plugin is required for Scriptel ScripTouch signature pads to function properly on eCW Web versions. Plugins can be downloaded from the eCW 10e login window/settings page.
eClinicalWorks Electronic Health Record (EHR)
Features
Uses standard web-browser
No installation of device specific drivers on each client machine
Available for MAC OSX and Chrome Books
Compatible with 10e, (the new web-based EHR), and v10

Find out more about eClinicalWorks