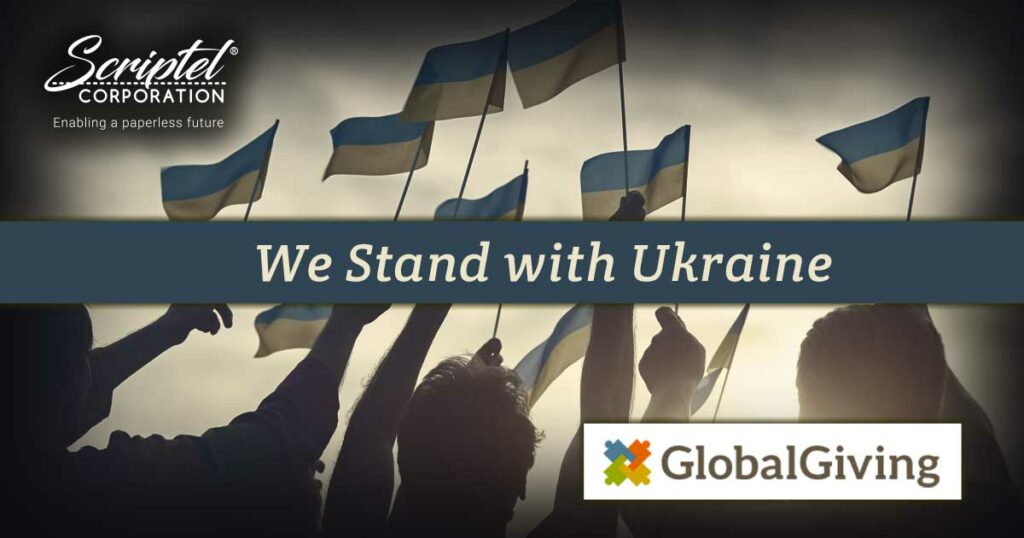 We Stand With Ukraine
Scriptel stands with the people and democratic country of Ukraine to remain free, independent, and to live in peace.
Like many of the people taking the time to read this, we at Scriptel Corporation are shocked and appalled with the situation going on in Ukraine.
Our History with Ukraine
In the past, Scriptel has done quite a bit of business in Ukraine. We hired Swan Software Solutions to do all of the application development for mSign 2.0, which was subsequently done in western Ukraine (Uzhhorod). Our CEO, then Head of Engineering, closely worked with their developers, and had voice meetings with them weekly.
What We're Doing
To help in the support of Ukraine and its people, Scriptel is matching employee donations to humanitarian charities for Ukraine by donating an equal amount to Global Giving's Ukraine Crisis Relief Fund.
We encourage everyone who reads this to help support Ukraine in any way you can.