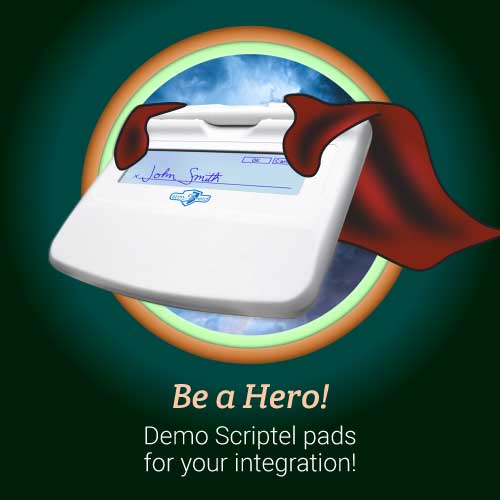 We offer a 30-Day Evaluation Kit for Developers and ISVs who are interested in integrating our products*
As Developers ourselves, we know it can be difficult finding the right signature pad to integrate…
You need to spend some time with the product to make sure it is a fit for your project and would like a way to test our product's capabilities at a minimum of cost and effort.
QUALIFIED ISVs and DEVELOPERS receive:
Upfront Evaluation Cost Savings
30-Day Demo Evaluation Unit
Direct Developer Support from Software Engineers
Option to keep the Demo Unit
Our evaluation program will help you make the best decision for your project with the minimum amount of effort. If we can make you a hero, then we have done our job.
5 Easy Steps to Get Started:
Send us an email using the link below. In the email, tell us…

Company name,
Your name and position,
Your product and what it does,
and the operating system.

We, or our authorized distributor, will contact you within 1 business day to learn more about your application.
Once approved, you may be asked to provide a credit card* which will be charged on shipment for the unit price plus shipping.
The demo kit will be sent out.
Return it for any reason within 30 days and, if undamaged, you will be credited for the unit price. Or just keep it!
*Consumers are not eligible for this program. Retail purchases are covered by a 30-day money-back guarantee.