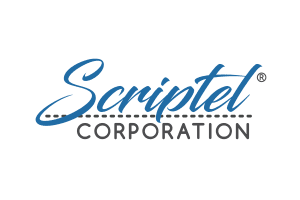 SCRIPTEL CORPORATION leads the way by advancing rugged, reliable eSignature and signature capture technology.
Our Citrix Ready, plug-and-play hardware and software solutions make easy work of document signing, electronic recordkeeping and practice management in Dental, Healthcare, Retail, Tax Prep, and other dynamic environments.
Scriptel (est. 1982) has a history of leading through innovation, bringing the first peripheral to mimic superior pen input on an LCD screen to market. Today we produce and provide unmatched support for a full suite of ScripTouch signature pad and workflow products, including EasyScript, and ProScript.
Scriptel is based in Columbus, Ohio, and has deployed more than 3 Million products worldwide. Which of our hardware and software solutions best suit your needs? Find out! Request a 30-Day, Risk-Free Trial at Scriptel.com.
All Scriptel branded signature pads are designed and manufactured in the USA using Scriptel's own patented technology. Customer support is US-based as well.
A very durable signing surface that can withstand years of use.
A 2 or 3-year overnight exchange warranty (overnight within the 48 US states only) This means no more waiting 2 to 3 weeks to get your signature pad repaired.
A series of pads compatible to MS Windows and another series designed for signing in a web browser.
Products in a range of prices that matches any budget.
A very user friendly series of API / SDK tools for developers
Superior technical support
Two series of products:

A series of pads compatible to MS Windows-based systems
A series of pads designed for signing in a web browser