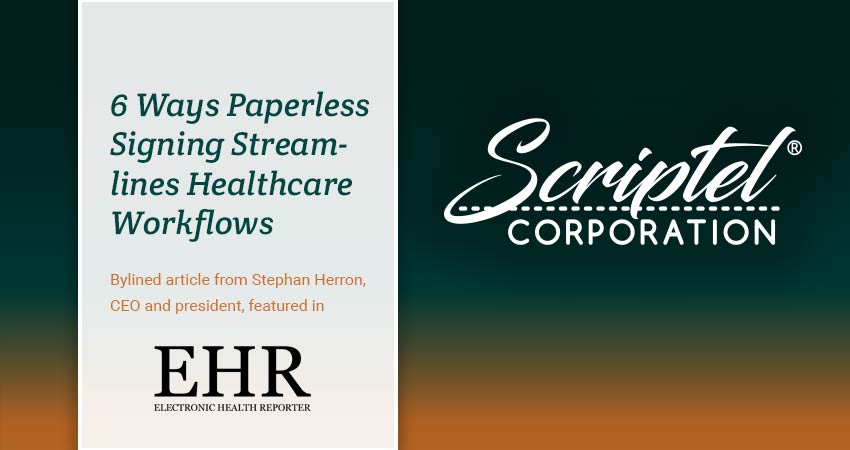 6 Ways Paperless Signing Streamlines Healthcare Workflows
Bylined article from Stephan Herron, CEO and president, featured in Electronic Health Reporter.
For decades, healthcare providers have relied on putting pen to paper when it comes to signing off on prescriptions, discharge orders or even referrals to specialists. For patients, signatures need to be captured for reviewing and confirming care plans or after an office visit is completed. Although many hospitals and practices have made the move to some form of electronic signature solution, not everyone has adopted the technology. Enter COVID-19.
As the pandemic continues to push our nation's healthcare system to the brink, provider organizations are ramping up efforts to implement digital, contactless consents. That includes the move to paperless workflows, something healthcare has struggled to adopt given the industry's love-hate relationship with paper.