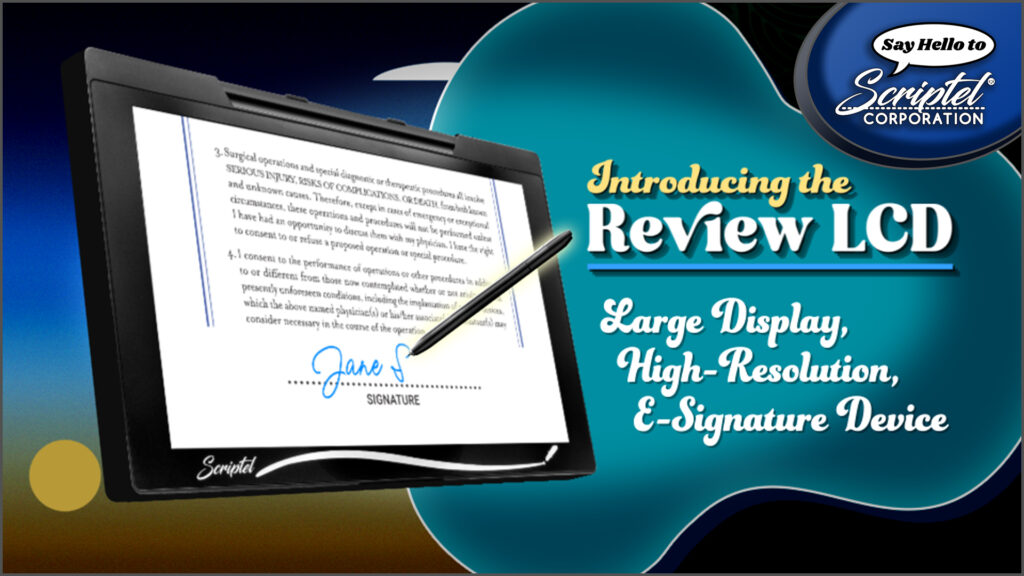 Introducing the Review LCD – Large, Full color, High-Resolution Display!
Our new large, high-resolution, e-signature device that displays documents for review.
Now you can review what you sign! Your healthcare system can now improve the patient experience by enabling them to review and e-sign Epic documents on one device.
This eliminates the manual steps of:
Selecting the document for patients to review.
Directing the patient where to sign, and…
Reassuring the patient their e-signature was applied to the correct document.
The ScripTouch Review LCD brings to market a large, full-color, high-resolution, backlit display and a 3 year warranty with advanced replacement.
In addition to Epic documents, the Review LCD enables you to review and e-sign in Adobe Reader and Acrobat, Microsoft Word and Excel, and many other popular formats.
The Choice is Clear… And Large!
Contact us to review one yourself!
Only from Scriptel!