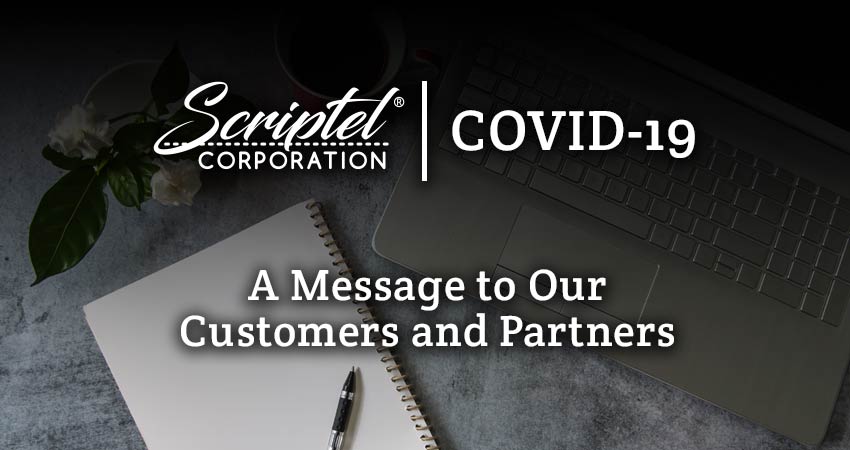 COVID-19: A Message to Our Customers and Partners
As we enter this highly volatile time, I want to assure you that Scriptel is taking the necessary steps to maintain business stability and support to our customers and partners.
To do our part to limit the impact of this crisis on our communities, Scriptel is proactively implementing work-from-home and no-travel policies, including among our production staff, that go beyond the requirements of current federal and state directives. Rest assured, we will be able to continue all normal business operations without loss of capacity. Our supply chain remains strong. Our industry-best support can be reached as before by email at support@my.scriptel.com or by phone (844) 972-7478, Monday – Friday 8:00am – 5:00pm ET. Customers needing RapidCare replacements will get them shipped out same day and delivered with UPS next day air service, as before.
We are closely monitoring the latest guidance from the CDC and the States of Ohio and New York where we have operations. We are planning and staying ahead of the curve on developments that could affect our operations. Our priority is to protect our community and employees while maintaining the highest standards of service to our customers.
Thank you for your business with Scriptel and please stay safe and healthy.
Stephan Herron
CEO, Scriptel Corporation