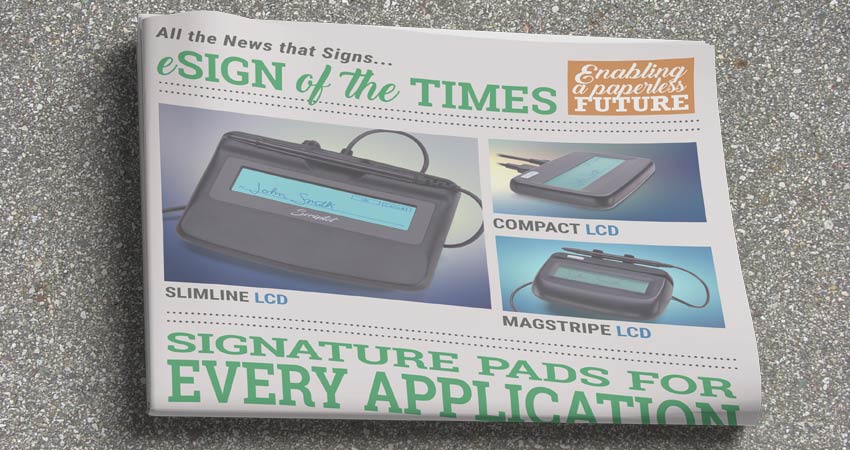 Scriptel to Exhibit at iPatientCare National User Conference 2014
Scriptel Corporation is very excited to be in partnership with iPatientCare, as well as a sponsor at NUCON 2014 from November 14-16. Here is an exclusive preview of Scriptel's exemplary electronic signature capture pads and a special introductory offer for iPatientCare customers.

Scriptel signature pads enable hospitals, clinics and labs to go completely paperless by removing the need to print and scan documents, simply to get the necessary approval signature from the patient, physician or clinician. Signatures can be stored in the patient file demographics, on consent forms at patient check-in, and on the patient chart for consent or non-consent to immunizations. Scriptel is currently offering three signature pads that are "plug and play" compatible with iPatientCare software. They set themselves apart from other signature pad manufacturers by offering:
Longer-lasting products
Faster reaction on support and delivery
Simpler IT administration (no installs on your PC)
Much better pricing
Exclusive Offer by Scriptel at NUCON 2014!
Introducing Scriptel's 2 exclusive offers/promotions especially for iPatientCare customers during NUCON 2014.
Come visit our NUCON booth to be entered into a drawing to win a free Scriptel Compact signature pad
Take advantage of our special introductory offer of a 20% discount on all Scriptel signature pads
The introductory 20% discount is valid also after NUCON and for orders placed up to February 15, 2015. More information for the discount and to access it after NUCON can be found here.