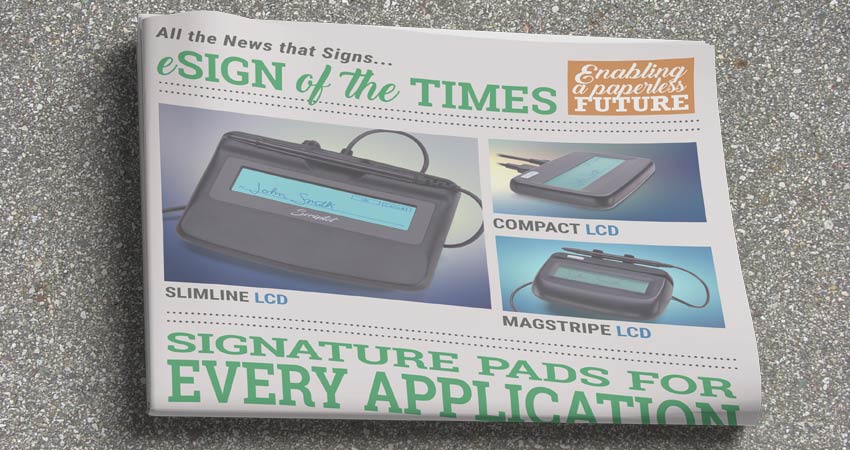 Scriptel Corporation Announces Expanded Sign and Save Software for Windows, Mac, and Linux Operating Systems
Scriptel, a leading provider of electronic signature capture solutions and devices, today announced a hugely expanded version of their free-to-download Sign and Save software.

This allows users signing with any ScripTouch® electronic signature pad to easily add authentic handwritten signatures to their Word, Excel®, Writer, Calc and PDF documents directly inside Microsoft® Office, OpenOffice™, LibreOffice® or Adobe® Acrobat® software (including Adobe Reader® 11 and Adobe EchoSign® eSignature services). Users can also generally capture signatures as high-quality images and data files for insertion in any other document type using Sign and Save as a standalone application. For more information regarding Sign and Save updates, please click here.