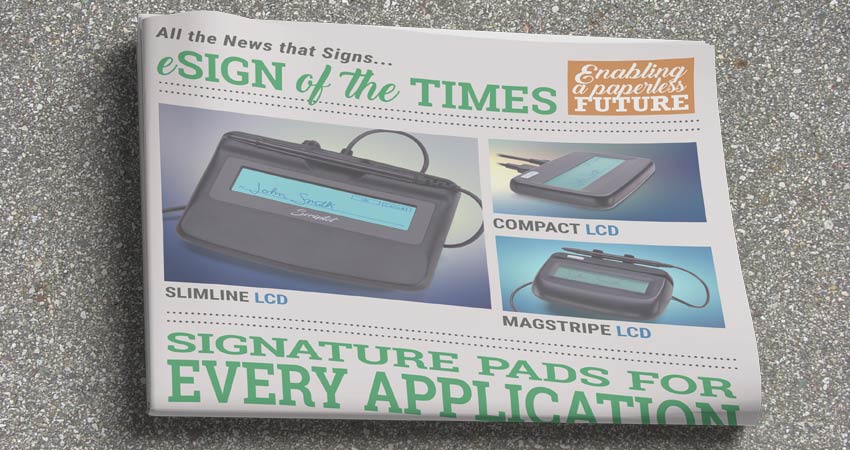 Scriptel Corporation Announces Seamless Electronic Signature Integration with Adobe Acrobat Reader XI Software
Scriptel Corporation, a leading provider of electronic signature capture solutions and devices, today announced the new integration capabilities between Scriptel's ScripTouch electronic signature pads and Adobe Acrobat Reader XI.

This new version of Acrobat Reader brings new capabilities and allows users to capture electronic signatures using ScripTouch signature pads with ProScript, without the need for special rights to be extended to the document from Adobe Acrobat Professional XI. "Historically, basic end-users have expressed interest in this feature as it eliminates the added cost of an Adobe Acrobat Professional upgrade" stated Codey Jenkins, Product Manager. Once a user downloads Scriptel's existing and complimentary Sign and Save package, as well as the new Acrobat Reader XI, organizations can immediately begin implementing signatures into PDF and Microsoft Word and Excel documents. This allows smaller organizations the ability to easily obtain the benefits of electronic signature capture without the additional expense of software programs. To learn more about the Sign and Save package, please visit Scriptel's downloads page. Adobe, Acrobat and Acrobat Reader are trademarks of Adobe Systems Incorporated. Scriptel and ScripTouch are trademarks of Scriptel Corporation.