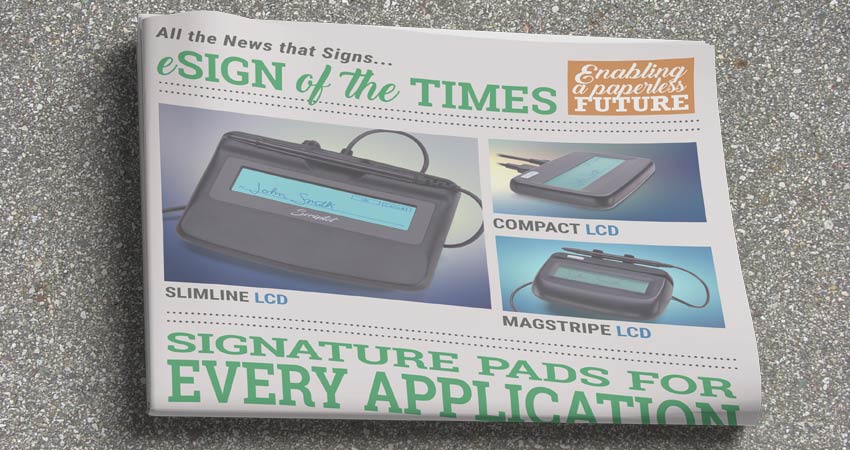 Save Paper, Printer Ink, and Time with an Electronic Signature Pad
How many times are you signing documents for your business? From contracts to work orders to disclosures. There are so many needs for your signature in business today.

When this situation arises, we are compelled to print out the documents and sign with a pen. From there, we scan these documents back to our computers and send via email or fax from paper form. This method is highly inefficient in a digital age. Signature pads are here to save paper, ink, and time spent on managing these times when we need to sign a document. Signature pads are not just for banks or government anymore. The market is now mature and finding a reasonably priced electronic pad is much easier than in the past. These devices can plug in via USB and you can be signing documents in just a few minutes. Think about instances where you have needed to sign a statement of work, purchase order, or confidentiality agreement. Imagine if you could eliminate the inefficient process of printing, scanning, and sending. Not only would you be doing good things for the environment, but you would also be saving time that could be spent reading these documents and focusing on your job. Try out Scriptel's personal electronic signature pad for your home, office, and/or small business today.