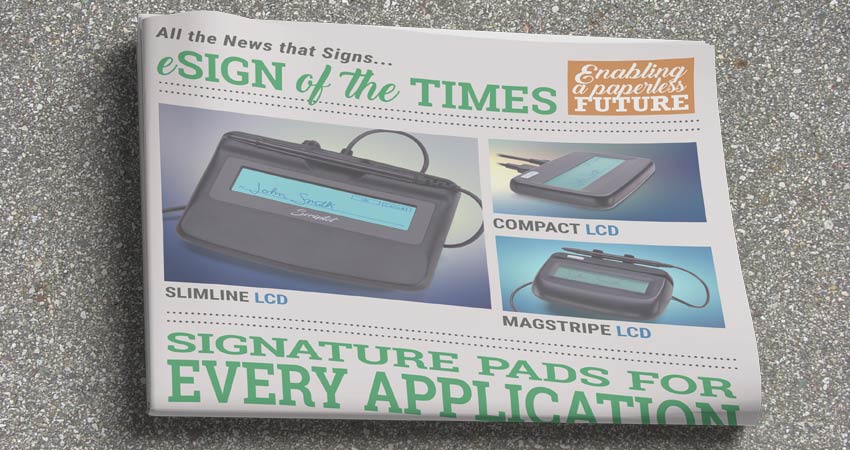 5 Things to Consider before Integrating Signature Pads Into Your Business
Many IT administrators have multiple factors to consider when integrating any type of a paperless solution utilizing signature pad technology.
Businesses are always looking to improve their bottom line. Every department is given goals to improve processes and become more efficient. IT departments are no different. In fact, by leveraging new technologies, the IT department can realize some of the greatest improvements. A paperless environment is one of those improvements that more and more companies are adopting.
Contracts, agreements and other paperwork have been created electronically for a very long time. It wasn't until the year 2000, that electronic signatures became the legal equivalent of their hand written counterparts. That year, the Federal E-SIGN Act was signed into law.
Since that beginning, electronic signatures are now everywhere. Many brokerage and insurance firms now use a signature pad to capture digital signatures. Other high tech companies are using digital signatures to process many more contracts at a faster rate, increasing their productivity and generating more profit. Even your local supermarket checkout counters are adopting electronic signature technology. Read our free whitepaper, "5 Things to Consider before Integrating Signature Pads into your Business," by clicking the button below.